Are you looking for ways to get your kids off their devices and out into the backyard this summer? Gifts and Games have you covered! Our wonderful range of garden games will give your family hours of good old fashioned entertainment.
Our garden games are all easily portable, so they're great for camping trips, taking to friends' houses, or summer holidays at the bach – wherever summer takes you!
Here are our top 7 picks to get you summer-ready – so unplug and play!
This is a popular game from Scandinavia and has been played there for many years. Molkky is a slightly more challenging game for those in the family who really love to get competitive, and involves throwing a wooden throwing pin (Molkky) to try and knock over a set of wooden pins (skittles) each labelled with an individual number. This game is a great way to sneak in some maths' lessons by stealth, as each player has to reach a score of 50 exactly – no more or less!
This beautifully made wooden set is sure to become a family favourite – this summer and for many summers to come!
Just set up the hoops on the ground for an instant dartboard and let the kids go for it! This set comes complete with 3 different sized hoops and 6 darts. A fun game for kids of all ages (and grown-ups too!), this portable game is perfect for the backyard or the beach.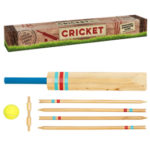 What would any kiwi summer be without a game of backyard cricket? It's practically compulsory for any true kiwi! This easy to use game has everything you need to hold your own one-day match, and can be set up anywhere, even the beach! Made from hard-wearing wood this set will last you many seasons.
Also known at Petanque in France, boules is a game which is enjoying a real revival in popularity. It's a wonderful way to get kids to play together as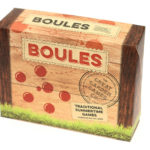 a team, while challenging their skill. This delightful wooden set comes in a wooden case with 6 coloured wooden boules and will give your kids hours of fun. It can be used on grass, the deck or firm sand, so is perfect for hours of summer holiday fun.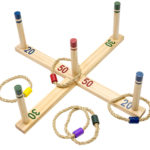 This game of skill is popular with kids of all ages and is the perfect, take-anywhere, play anytime summer-time outdoor game. We're particularly excited about this lovely wooden set, because it can be set up pretty much anywhere – on the grass, deck, sand or even floating in the water for an extra challenge, making it so versatile for summer holiday fun.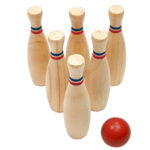 Another popular game perfect for the backyard, deck or beach. Set up your skittles, form two teams and test your aim! You'll love this wooden set as it's great quality and will last for many summers.
Considered to be the ultimate in concentration and skill, giant draughts is a game which super-sizes the fun of traditional, table-top draughts, by getting the players up out of their seats. Ideal for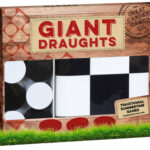 encouraging quieter moments of family fun, it's never too early to introduce your kids to the challenge this game brings.
There you have it – 7 perfect ways to get your kids off the couch and outside this summer. Check out our full range of products, grab a few of our games, and get the kids involved.  All of these games also make for wonderful presents for family and friends, as they're all beautifully made of hard-wearing wood.
FYI: There's no reason why the kids should have all the fun – these games are also suitable for adults, so get a group of your friends around, put the barbie on and test your skill!