We love this concept of meeting up with both friends and strangers to eat, drink and play board games.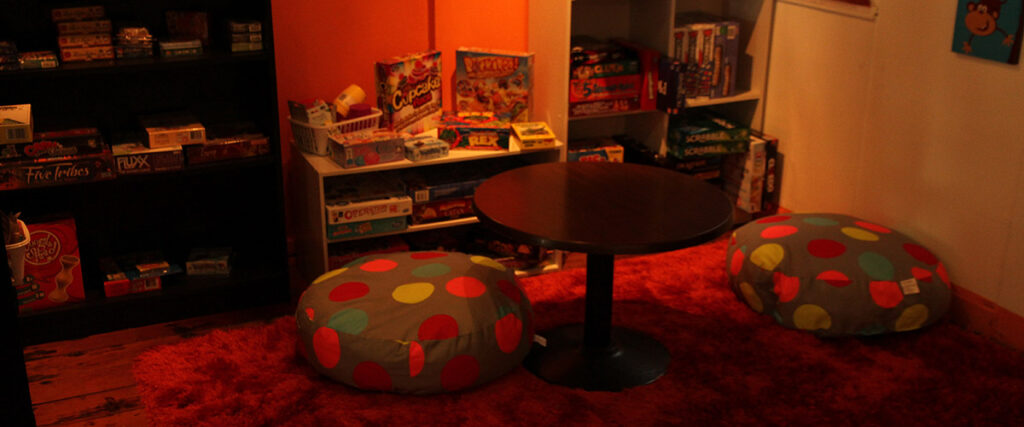 Find a board game cafe near you.
Auckland
Cakes n Ladders is Auckland's premier gaming café. We welcome all persuasions, from hard-core gamers, to families, couples on a date, and groups of friends looking for a space to spend time together. Our gaming library features a growing collection of card and board games, including traditional family games, Euro games, games featured on TableTop and more.
Remedy Coffee in Wellesley Street is a cozy cafe offering great Espresso and sandwiches plus free WiFi access, a vintage arcade machine and a selection of board games available for guests.
Barrio Bar on Ponsonby Road is a great place to escape from the cold. With its roaring fire and soulful live music, Barrio has a positively sunny ambience. Every second Wednesday from 7:30pm you can enjoy old fashioned good times, with knucklebones and your favourite old school board games.
Wellington
Waterloo is a true Kiwi pub. Situated close to the train station, it draws punters from far and wide, yet has the warm, welcoming feel of a local. Monday, from 5pm is board game night. You can even bring your own game!
Southern Cross in Abel Smith Street has been part of Wellington's social life for more than a century. They cater for the whole family, offering top notch food and drink. Board games are a regular fixture at the Southern Cross and the "Giant Jenga" competition is always a highlight.